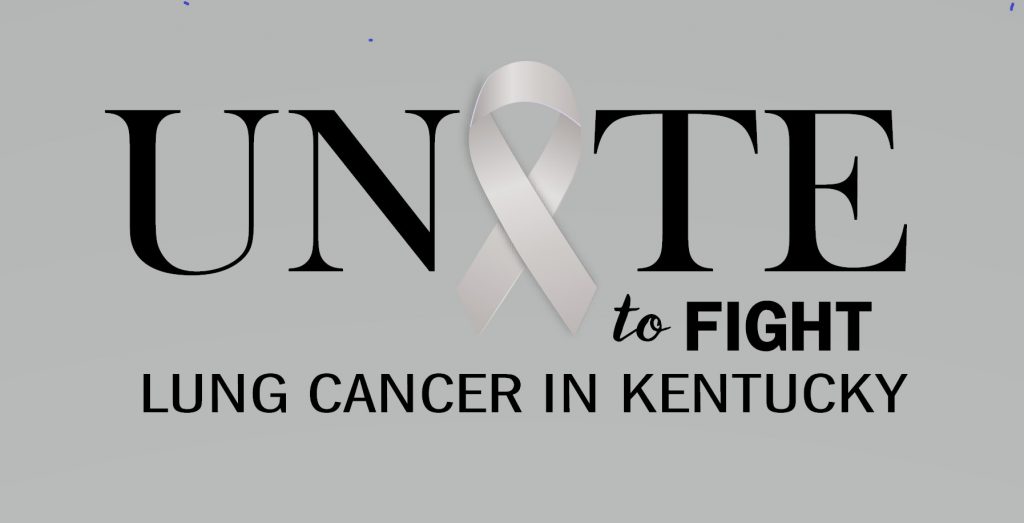 Presenting:
UNITE to FIGHT Lung Cancer in Kentucky

United to Fight Event Photos
November 1, 2019
We are already working on plans to host our second annual event Friday, November 6th, 2020
6:00 p.m. – 9:00 p.m.
University of Kentucky Kroger Field, Woodford Reserve Club
Kentucky ranks #1 in the nation for lung cancer cases and deaths. This event will bring together a community of Kentuckians dedicated to improving the lung cancer statistics in the Commonwealth. All proceeds from this fundraising event will stay within Kentucky to help financially support the efforts of nonprofit organizations dedicated to this disease.
Come meet and mingle with other citizens of our city/state who share the same passion and dedication to the cause. Don't miss this unique opportunity to share this experience with business and community leaders, lung cancer survivors, members of the medical community and families who have lost loved ones to the disease.
100% of the proceeds will benefit local and state wide initiatives dedicated to increasing survivorship of lung cancer in Kentucky. Last year we raised $25,000 dollars during the Unite to Fight Lung Cancer in Kentucky Campaign and donated a total of $12,000 to two Kentucky programs focused on lung cancer prevention and early detection. Breath of Hope Ky, Inc. will continue to spread awareness by sharing stories and messages of current Kentucky lung cancer survivors and of those who have bravely fought the disease before us. We will remain dedicated to erasing the stigma by spreading the message that anyone can get lung cancer, and no one deserves it. Our lives, our future…rest in the hands of progress.
1540 University Drive
,
Lexington, KY

,

USA