Conversations: Out and About
Making a Difference: Lung cancer survivor pushing for change
Nov. 14, 2019
November is Lung Cancer Awareness Month, and according to the American Lung Association, Kentucky leads the country in the number of cases. A Lexington woman, and lung cancer survivor herself, is now doing her part to change that.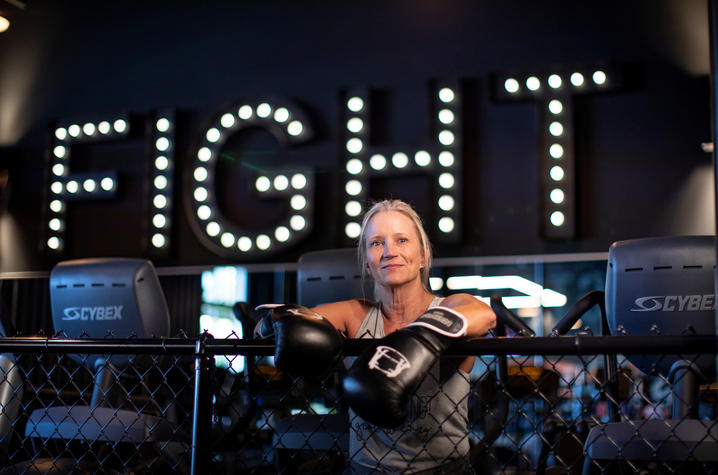 Lung Cancer Survivor Unites Others in Fight Against the Disease
Oct. 31, 2019
After being diagnosed with lung cancer, Lindi Campbell founded her own nonprofit to fight the disease, Breath of Hope Kentucky, Inc.
Lexington Urban County Council Meeting
Nov 1, 2018
I spoke at the Lexington City Council meeting on November 1, 2018 to kick off Lung Cancer Awareness month! As a non-smoking lung cancer survivor we must do more to educate our citizens about this deadly disease.
Lung Cancer Awareness Month on ABC 36 News
Nov 12, 2018
I am a non-smoking lung cancer survivor striving to spread awareness and erase the stigma of the deadliest cancer of all cancers!
MOM TO MOM – AT KORT PHYSICAL THERAPY
September 19, 2018
A feature about Lindi Campbell and KORT Physical Therapy.
Lindi Campbell – Cancer Rehab Patient Testimonial
May 30, 2018
KORT Chevy Chase Cancer Rehab patient, Lindi Campbell, shares her cancer journey and how Cancer Rehab Specialist, Katherine Graham, PT, DPT, OCS, CLT helped her reduce pain post-thoracotomy surgery and recover mobility and endurance. Lindi is now a lung cancer survivor and is back to enjoying an active and healthy lifestyle. Visit www.KORT.com for more information!