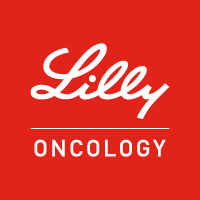 The EGFR Resisters Lung Cancer Patient Group and Breath of Hope KY, Inc. are partnering on a project to create and centralize disease state educational tools. These tools, which may be print, digital and/or video, will focus on education related to EGFR-positive non-small cell lung cancer for patients/caregivers and/or health-care professionals and may be used for presentations and/or speeches. We would like to thank Eli Lilly and Company for their generous sponsorship contribution to this project in the amount of $35,000!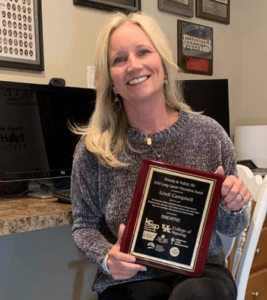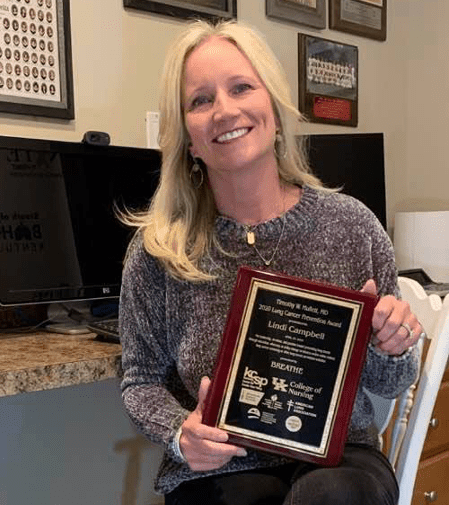 Lindi Campbell, President of Breath of Hope KY, receives the Timothy W. Mullett, MD 2020 Lung Cancer Prevention Award. It is in honor of her "leadership, devotion, and passion toward preventing lung cancer through education, advocacy, or policy change in tobacco and/or radon control, lung cancer screening and other lung cancer prevention activities."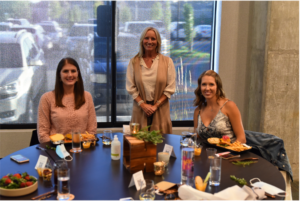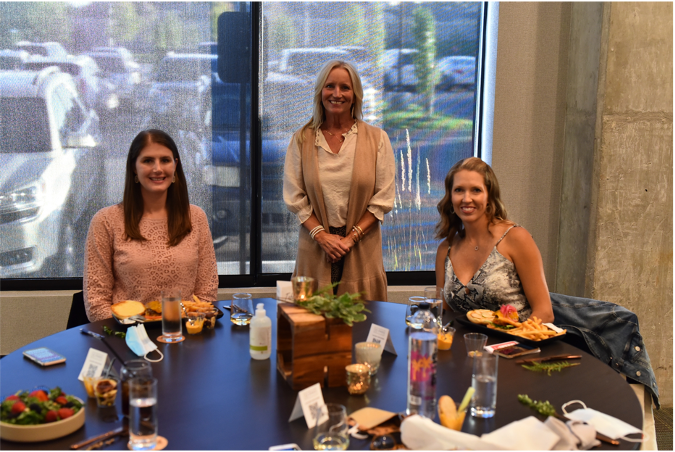 Lindi Campbell, founder of Breath of Hope KY, was chosen as the 2020 Survivor Honoree and Speaker for the Purses, Pouts and Pearls event for the American Cancer Society. Lindi spoke in person in front of a small, limited crowd at the Origin Hotel during a watch party. In attendance were friends and supporters of her advocacy, including two fellow Kentucky lung cancer survivors, Leah and Elizabeth. Both women are much younger than Lindi and both are living with stage IV lung cancer. Lindi has become close friends with several survivors through her journey to build a lung cancer community in Kentucky. During the event she addressed the small crowd as well as to several hundred others attending the event remotely due to COVID-19.